"
Planning Wizard

suggests that we order a range of goods that we would not otherwise order ourselves. And to our surprise, they sell great!"

PRO-DOMA is a Czech company involved in building material distribution since 1990. At present, the company manages 76 branches. Apart from building materials, it also offers craftsman-, garden- and household supplies. Customers are also provided professional services, such as consultancy in the field of building materials, building material deliveries to constructions sites, and unloading using a hydraulic arm.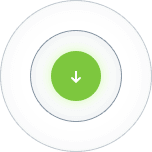 Assortment availability optimisation
In the past, PRO-DOMA used to order goods intuitively and "manually" for the individual branches. Each manager would make estimates as to what goods and what quantities of stock were needed. This task was not only time-consuming but also led to many mistakes. Often, branches had been overstocked or, by contrast, there were many stock-outs.
The whole optimisation process undergoes a complex calculation involving intelligent algorithms. When creating automatic orders, the calculation inputs include not only the current stock and capital costs, but also the business policy arrangements, season, and life cycle of the goods. This ensures that, at all times, the quantities and structure of the goods the branches get are absolutely optimized, thus satisfying one of the project objectives, which involves reducing overstock and eliminating the risk of goods unavailability.
"Starting our cooperation with RiverBit, we backed the right horse. We are pleased seeing the apparent increase in the customer service level, while excess stock are kept on the same level or eliminated completely. It is like playing a game of chess with a computer, thinking that we will win. I admit that we would not be able to win the battle without PW. There is no need to list the financial benefits... they are evident."
Petr Vaněrka, General Manager
Increased service level and faster response to seasonal requirements (PW has increased the overall SL and is capable of faster response to seasonal changes)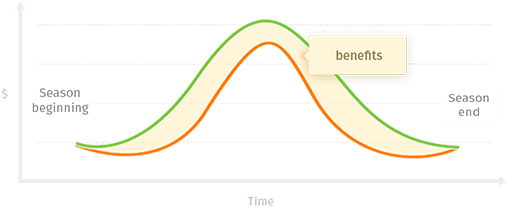 Previous season
Increased sales
New season
Suggested assortment extensions and changes
Where a supplier requires large minimum orders, the Planning Wizard will suggest that the order be shared by branches in a similar area to ensure that there is no over-stock and that everything sells as fast as possible.

The Planning Wizard also suggests extensions of and changes in the range of assortment. If one of the branches has very good sales figures for a certain type of goods that is not enlisted at another branch, the particular range of goods will be extended to other suitable branches.
Central stock management
The entire ordering process is actually centralised. The company has been able to get a complex overview of the inventory level and manage all logistic processes from a single place. The system provides a guide and allows for investing in bulk purchases to maximise the profit, while optimally distributing such purchase among all shops depending on their performance.

Significant time savings for the shop
managers when it comes to goods ordering
... other benefits after the Planning Wizard implementation