Finally, the hands of pharmacists are freed.
With the Planning Wizard

, the goods are able to place orders "for themselves".

Dr.Max is the largest pharmacy network in Slovakia. The company operates in more than 208 branches, employing over of 1,000 staff. The branches are managed by a controlling company, MIRAKL, a.s. The Dr.Max pharmacy network also has its own private brand, including its own range of cosmetics, Equilibria. It is also involved with charity projects, such as Magna Petty Cash or Four-Leaf Clover for Children.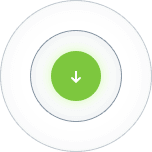 The fastest growing network
Dr.Max, the pharmacy chain, is the fastest growing pharmacy network in Slovakia. It is a matter of course that it wants to provide its customers with the highest quality of services. Therefore, our main objective was to simplify pharmacists' jobs, giving them more time to interact with their clients, as well as to ensure even goods distribution within the individual pharmacies.
Thousands of articles in stock
The product range held in stock by Dr.Max includes several thousand articles which meant that the pharmacists used to spend 2-3 hours a day on ordering goods. In addition to that, it was not easy to keep track of such quantities so, there was always something missing. The goods had to be ordered again and the customer had to wait or seek them from competitors.
Remedies without waiting
By deploying the Planning Wizard, we made pharmacists' jobs much easier. The system automatically watches over all their articles, prepares purchase orders and forecasts the sales. Now, they only need to place the purchase orders once a day; there are no goods shortages and the pharmacists can spend the time they save with their customers.
On average, the monthly frequency of orders is 40-times lower
Cooperating with RiverBit, we were provided the benefits promised, both in terms of simplifying and automating our processes, as well as in terms of financial results.
Marek Cita, Chief Operating Officer
We have increased the goods availability in terms of A-products up to as much as 99.5%.
The PW deployment is appreciated by the management as well. Not only does PW save pharmacists' time due to advanced algorithms, it can also respond to events that are difficult to predict (e.g., changes in the flu season). Now, each branch is optimally stocked. We have been able to extend the product range by 5.5% and the financial benefits are indispensable too. Following the PW deployment, the revenues rose by 4.5%.
Changing the product strategy, now as well as day-to-day
Thanks to the Planning Wizard and its accurate forecasts, the stock is better in "following" the business policy. In Dr.Max, managerial decisions can now be executed almost instantaneously, giving the company a substantial advantage when negotiating with its partners.
Planning Wizard benefits in a nutshell
Availability increased to
98 %
Increase in the product availability from 95% to 98% across the entire portfolio. Increase in the A-product availability to 99.5%
2-3 hours

of time saved

Order automation saves 2-3 hours of pharmacy time every day
Simple and
smart

system

Easy work with goods displayed – the system takes into account the goods displayed and ordering the sales stock beyond the scope of these articles
Placing orders just
once

a day

Reduction in the frequency of placing orders – now, placing orders once a day is enough
Product range up
5.5%

, revenues up

4.5%

Product range extended by as much as 5.5% and revenues increased by 4.5%
No more

unnecessary stock

Eliminating excess stock in favor of the sales range